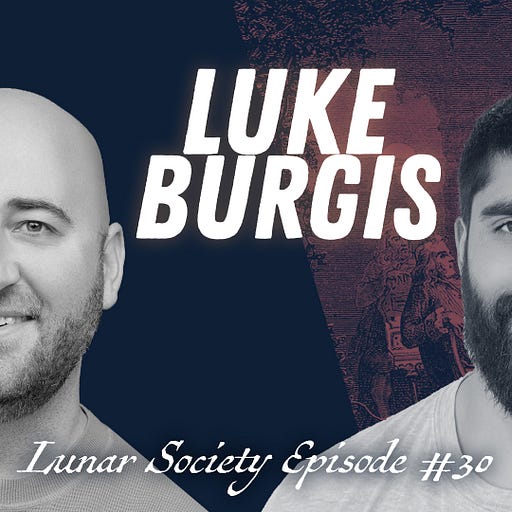 May 24 • 57M
30: Luke Burgis - Mimesis, Scapegoats, and Revolutions
Host Dwarkesh Patel interviews economists, scientists, and philosophers about their big ideas. Watch on YouTube: https://www.youtube.com/c/DwarkeshPatel
Luke Burgis has co-created and led four companies in wellness, consumer products, and technology. He's currently Entrepreneur-in-Residence and Director of Programs at the Ciocca Center for Principled Entrepreneurship where he also teaches business at The Catholic University of America. A Faithful Detroit Lions fan. Author of the book "Wanting: The Power of Mimetic Desire in Everyday Life". He occasionally holds a monthly, mid-week (virtual) Happy Hour for readers and friends around the world. No agenda other than to enjoy one another's company. He lives in Washington, DC with his wife, Claire, and her crazy New Orleans cat Clotille.
Watch on YouTube:
Get the book on Amazon
More about Luke on his Website
Follow Luke on Twitter, LinkedIn & Instagram
Follow me on Twitter
Check out my blog, where I write about tech, science, and the long-term
Timestamps:
(0:00:00) - Introduction
(0:00:52) - Why human beings seem to be so concerned with what other people want and why they are conformist?
(0:04:17) - The functional value of sacrificing
(0:16:21) - Is mimetic theory falsifiable?
(0:28:06) - Why do some institutions rub out the differences between people and why do some accentuate them?
(0:37:22) - Why sacrifice doesn't work well in the modern world?
(0:45:54) - Naming our immediate models positive and negative is an important sort of exercise and awareness to do