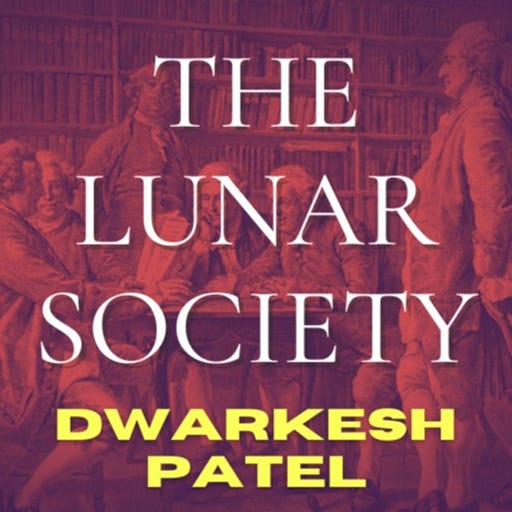 Oct 28, 2020 • 1HR 52M
10: Charles Murray - Human Accomplishment and the Future of Liberty
Host Dwarkesh Patel interviews economists, scientists, and philosophers about their big ideas. Watch on YouTube: https://www.youtube.com/c/DwarkeshPatel
YouTube link: https://youtu.be/yYtyKmPZBto
I ask Charles Murray about Human Accomplishment, By The People, and The Curmudgeon's Guide to Getting Ahead.  
Follow me on Twitter to be notified of future content: https://twitter.com/dwarkesh_sp  
Follow Charles Murray: https://twitter.com/charlesmurray 
Read Human Accomplishment: https://www.amazon.com/Human-Accomplishment-Pursuit-Excellence-Sciences/dp/0060929642  
Read The Curmudgeon's Guide: https://www.amazon.com/Curmudgeons-Guide-Getting-Ahead-Behavior-ebook/dp/B00GL3PZ0K/  
Read By the People: https://www.amazon.com/People-Rebuilding-Liberty-Without-Permission/dp/0385346530  
0:00 Intro 
1:00 Writing Human Accomplishment 
6:30 The Lotka curve, age, and miracle years 
10:38 Habits of the greats (hard work) 
15:22 Focus and explore in your 20s 
19:57 Living in Thailand 
23:02 Peace, wealth, and golden ages 
26:02 East, west, and religion 
30:38 Christianity and the Enlightenment 
34:44 Institutional sclerosis 
37:43 Antonine Rome, decadence, and declining accomplishment 
42:13 Crisis in social science 
45:40 Can secular humanism win? 
55:00 Future of Christianity 
1:03:30 Liberty and accomplishment 
1:06:08 By the People 
1:11:17 American exceptionalism 
1:14:49 Pessimism about reform 
1:18:43 Can libertarianism be resuscitated? 
1:25:18 Trump's deregulation and judicial nominations 
1:28:11 Beating the federal government  
1:32:05 Why don't big companies have a litigation fund? 
1:34:05 Getting around the Halo effect 
1:36:07 What happened to the Madison fund? 
1:37:00 Future of liberty 
1:41:00 Public sector unions 
1:43:43 Andrew Yang and UBI 
1:44:36 Groundhog Day 
1:47:05 Getting noticed as a young person 
1:50:48 Passage from Human Accomplishment